Legacy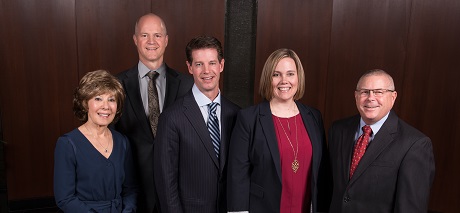 The Moeller Group of Wells Fargo Advisors is privileged to build upon the heritage and successful legacy of its founder, Ron Moeller. Ron began his career in the financial services industry with A.G. Edwards in 1966. He provided exceptional personal investment advice and money management services to clients throughout his career of 42 years building lifetime family relationships.
Mike Moeller joined his father in 1995 and is currently Managing Director – Investments and a Private Investment Management (PIM)* portfolio manager with Wells Fargo Advisors. As a PIM© portfolio manager, Mike is able to make discretionary investment decisions based on his knowledge and experience according to the client's stated objectives. Mike has consistently been recognized as a member of the Premier Advisors program** of Wells Fargo Advisors. In addition, he serves as a member of the Wells Fargo Advisors Advisory Board.
Today, the collective professionals of The Moeller Group have over 75 years of experience and has over $1.7 billion in client assets under management. Each one of us is passionate about helping our clients achieve their investment goals while serving them with the same personal values of trust, integrity, and service, as exemplified by our founder. We advocate a tangible approach for clients seeking to preserve and potentially increase wealth by providing personalized investment management, retirement plan analysis, along with liability and risk management strategies through Wells Fargo Advisors.
* The PIM program may not be suitable for all investors. Please carefully review the Wells Fargo Advisors advisory disclosure.
** The Premier Advisors designation is held by a select group of Financial Advisors within Wells Fargo Advisors and reflects a high level of standards as measured by one or more of the firm's criteria for revenue generation, educational attainment and client-service best practices.